Zeptepi
Here's the blurb from the micro-site for Zeptepi, a short-lived but successful experiment, which only lasted four practices and a thirty minute support for The Groundhogs but produced one of my favourite live recordings, with four of the best musicians I've had the pleasure of sharing a stage with.
---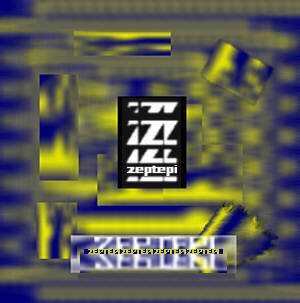 The ancient Egyptians referred to a remote golden era called Zep Tepi, 'The First Time' of Osiris, which they believed had long predated the Pyramid Age...
Well, one of Bristol's best kept musical secrets are Zeptepi, a five-piece art rock act featuring a host of veterans of the local scene, including vocalist Rich Harding (Allnight Chemists, Sane, The Physic Garden) and guitarist Paddy Neilly (Osmium, Beowulf UK). Neilly and consummate ivory-jangler Doc Hollands (Osmium) form the core musical partnership in the band, ably assisted by Harding's sensitive lyrics and soaringly emotive vocals, all under-pinned with the solid tones of Paul Dutfield, (Paradise Lost/Blue Louix guitarist) on bass and the creative drumming of Nick Jones (Paradise Lost, Allnight Chemists, Total Abolition).
As you'd expect, Zeptepi's collective musical heritage owes something to the melodic, dare we say 'progressive', side of rock but a wide range of modern influences, from The Cardiacs to Radiohead, mean no room for throwback material - this is art rock with a passion for a new millenium. Despite currently maintaining a relatively low profile, Zeptepi are already creating a buzz and attracting a lot of interest from all corners of the globe - following their successful debut at the New Trinity Centre on December 11th, copies of the soundboard tape speedily found their way to mainland Europe and the States, to rave reviews and hungry demands for more!
You'll remember your first time!!
---
Check out the links on the right if you'd like to check out the "now infamous" soundboard tape (okay, remastered a bit by yours truly with DSPFX).