Sane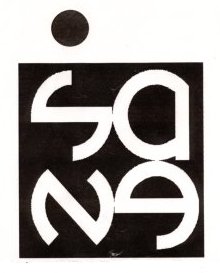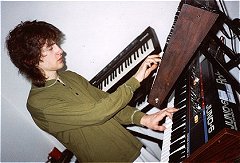 Sane were a great band - formed out of a long-term jamming collaboration between drummer Rich Johnson and keyboard player Sam Basterfield, they had already added bassist Barry Dams when I joined in November '91 and had a few songs written. Unashamed fans of the progressive genre, Yes, Genesis, Rush and Marillion were the common ground of the band (although it was always one of those Venn Diagram overlap situations - I can't stand Yes or Genesis, for example). The band also had a serious attitude to its on-stage presentation, in particular. We had a specially-recorded intro tape (during which I would lay out of sight on-stage, ready to jump up durng the opening number, which was entirely in 7/4 time!), a logo, backdrop and a singer with facepaint!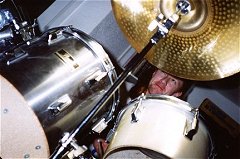 Just before Christmas '91, we auditioned two guitarists and picked the Gilmour-influenced Eddie Paul, recording a two-track demo six days after he joined. Featuring just one original (our perennial encore/finale number Untitled) and a cover of Comfortably Numb, this demo was nevertheless responsible for getting all of the band's gigs. One particular convert was the Bierkeller's Andy Fox, who booked us three times, the best being a support for Brummie proggers ARK. Amongst our other gigs we also played twice at The Mauretania and once at Moles Club in Bath.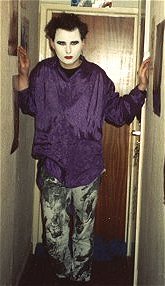 The first half of '92 was spent writing, performing and recording a nine-track tape - produced in our practice room on four-track but sounding better than a lot of semi-pro demos of the time - Real Audio samples taken from that tape will be up soon. Some of the band's best music was actually written and performed after that point but only rough recordings remain. In late '92 Eddie, the youngest in the band, decided he had to satisy his wanderlust and we were without a guitarist for some time before recruiting Lee Bennett. Barry also found the lull too much and departed to be replaced by a chap named Mark. A final Bierkeller appearance preceeded the eventual demise of Sane in May '93, when Sam decided to retreat to write on his own.
I've tried to tempt Sam out of this self-imposed seclusion several times - I have been fortunate enough to play with some extremely gifted musicians and he and Rich Johnson are both definitely in that category - but to no avail. I shall always have a great affection for the music, dedication and professionalism of Sane.