The Physic Garden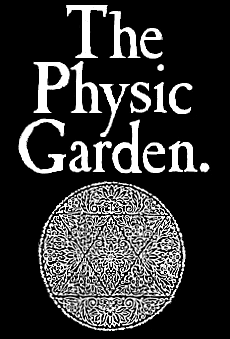 Looking around in late '97 for people to work with, I called a chap named Jem Holter, who was advertising for a vocalist in Trade-It, the local free-ads paper. We hit it off straight away and started working on putting vocals to Jem's songs. The band had already had previous incarnations when based in London and the South East, playing venues such as The Astoria in London and were based around Jem's gothic melodies and dense layering of keyboards and guitars. The music was designed to be performed with electronic drums, synched to the keys (which could also handle the basslines), with Jem's guitar (often featuring an e-bow) and the vocals added as the live element.
Within a month we'd finished six or seven tracks, had a few more in preparation, had demo'd several of the songs and were auditioning for a bassist and second guitarist for live work. We found guitarist Nick Hoare, met several bassists, auditioned one and then decided to go with the keyboards (!) and organised a visit to The White House Studio, where Martin White had produced the Hangman demo, four years previously. Recording was simply a matter of reading in the backing tracks and then adding vocals and guitar (although flaws became evident in some of the drum tracks in the process) and we came out with a six track demo.
Unfortunately, at this juncture, not only did we decide that we needed to remix the demo - the vocals were very light and the overall flavour was simply not gothic enough, apart from the flaws in the drum patterns - but Jem also had to return to Sussex. Moronic vigilantes spent several nights attacking the house next to his as the result of the exposure by the local right-wing rag, the Evening Post, of a police raid on the occupants. When Jem finally returned, several months later, it was obvious that his enthusiasm had waned and our collaboration petered out.
We've got back together for chats and impromptu jams a couple of times since and I still really enjoy the work that we did together. In fact, he sent me a text a couple of weeks ago which I ought to reply to...
Click the links below or to the right to hear some Physic Garden. The songs are in album order.